Are you passionate about the world of beauty and makeup? Are you seeking to turn your love for cosmetics into a rewarding career? If you're in Dubai, a thriving hub of beauty and glamour, enrolling in a professional makeup course can be your first step towards fulfilling your dreams. In this blog post, we will explore the compelling reasons why aspiring makeup enthusiasts should consider taking up a makeup course in Dubai. From comprehensive beauty courses to specialized makeup classes, Dubai offers a plethora of opportunities to enhance your skills and embark on a successful journey in the beauty industry.
With the right beauty course, anyone can learn the art of enhancing natural beauty, transforming clients into their most confident and glamorous selves.
1. Expanding Career Prospects:
Dubai's beauty and fashion industry is growing at a rapid pace, creating a high demand for skilled makeup artists. By enrolling in a professional makeup course in Dubai, you gain the necessary knowledge and practical experience to excel in this competitive field. From working in prestigious salons to freelancing for events and weddings, the opportunities are abundant for certified makeup artists in Dubai.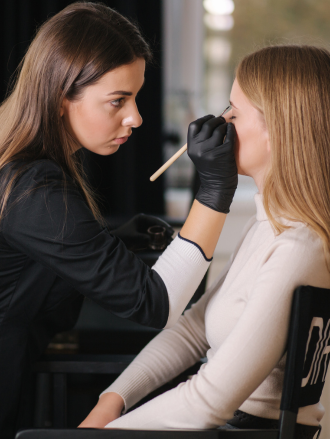 2. Comprehensive Beauty Courses in Dubai:
Dubai boasts a range of beauty courses that go beyond just makeup application. These comprehensive programs often include modules on skincare, beauty therapy, and even hairstyling. By enrolling in such courses, you can develop a well-rounded skill set, making you a versatile beauty professional capable of providing a wide range of services.
3. Specialized Makeup Classes in Dubai:
Whether you aspire to become a bridal makeup artist, master the art of high-fashion editorial looks, or specialize in special effects makeup, Dubai offers specialized makeup classes catering to various niches. These classes allow you to dive deep into your area of interest and gain expertise under the guidance of industry professionals.
4. Learn from Experienced Industry Experts: 
One of the major advantages of enrolling in a makeup course in Dubai is the opportunity to learn from experienced industry experts. Many courses feature renowned makeup artists and beauty professionals as instructors, giving you invaluable insights, tips, and techniques that can elevate your skills to new heights.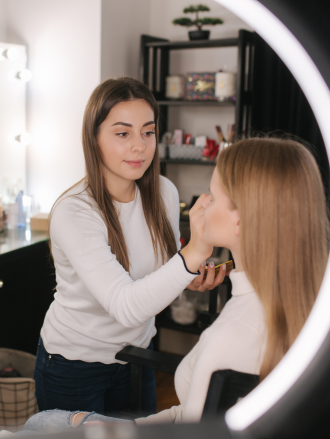 5. Access to High-quality Products and Tools:
Dubai is home to an array of beauty supply stores and professional makeup brands. By enrolling in a makeup course in Dubai, you gain access to these resources, allowing you to work with high-quality products and tools. Learning how to use professional-grade cosmetics enhances your understanding of different formulations, textures, and finishes, providing you with a competitive edge.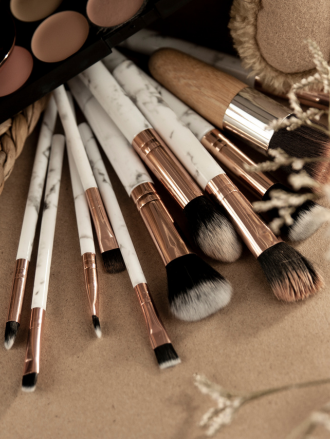 Conclusion
Enrolling in a professional makeup course in Dubai opens up a world of opportunities for aspiring beauty enthusiasts. From beauty therapy to specialized makeup classes, Dubai offers a vibrant platform to learn and excel in the art of makeup. By acquiring the necessary skills, knowledge, and certifications, you can establish a successful career as a makeup artist, beautician, or beauty therapist in Dubai's dynamic beauty industry.
So, if you're ready to embark on an exciting journey and unleash your creative potential, consider enrolling at Kontar Training Center and let us show you how successful Beauty Career looks like.