Makeup brushes are an indispensable tool in every beauty enthusiast's collection. With a wide variety of shapes, sizes, and bristle types available, it can be overwhelming to navigate the world of makeup brushes. In this comprehensive guide, we'll delve into the different types of makeup brushes, their uses, and highlight the top keywords that millions of beauty enthusiasts search for on Google each day. Let's unlock the secrets to achieving flawless makeup application with the right brushes!
Empower others to discover their true beauty through the art of hair and makeup.
1. Foundation Brushes: Achieve a Seamless Base
A flawless complexion starts with the right foundation brush. Foundation brush is designed to evenly distribute liquid or cream foundation, providing seamless coverage and a natural finish. Discover the various types of foundation brushes, including flat, stippling, and buffing brushes, to find the perfect one for your preferred foundation formula.
Click to buy our best foundation brushes.
2. Eyeshadow Brushes: Mastering Eye Makeup 
Eyeshadow brushes are essential for precise and impactful eye makeup looks. From flat shader brushes for packing color onto the lid to smaller detail brushes for intricate work, there's a brush for every eye makeup technique. Discover popular eyeshadow brushes like blending brushes, shader brushes, and smudge brushes to unlock your creative potential.
Click here to buy our best eyeshadow brushes.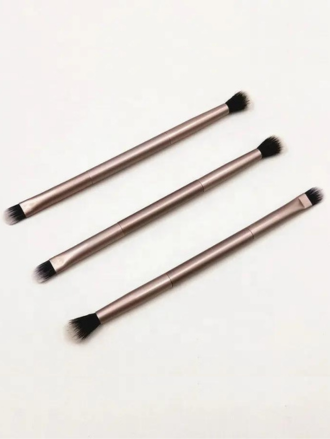 3. Powder Brushes: Setting and Finishing Touches 
A reliable powder brush ensures your makeup stays in place throughout the day. This large, fluffy brush is perfect for applying loose or pressed powder to set your foundation, eliminate shine, and create a smooth finish. Discover different types of powder brushes, to find the one that suits your preferences.
Click here to buy our best powder brushes.
4. Contour Brushes: Sculpting Your Features 
Achieving chiseled cheekbones and a sculpted jawline is made easy with a contour brush. This angled or tapered brush helps create shadows and adds dimension to your face by precisely applying contour powder or cream. Explore the world of contour brushes, including angled contour brushes and fan brushes, to master the art of facial contouring.
Click here to buy our best Contour Brushes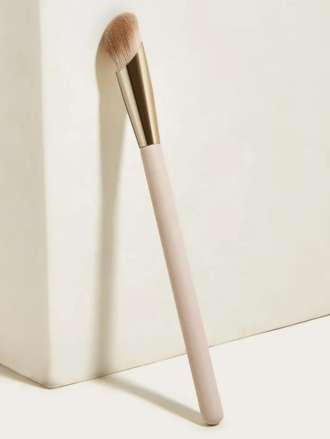 5. Highlighter Brush: Illuminate Your Features with Radiance
To achieve that coveted lit-from-within glow, a highlighter brush is a must. This fluffy and tapered brush is designed to apply and blend highlighter on the high points of your face, creating a luminous and radiant effect.
Click here to buy our best Highlighter Brushes.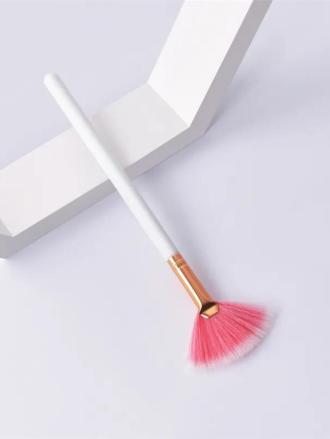 Conclusion:
Investing in quality makeup brushes is crucial for achieving professional-looking makeup results. By understanding the different types of brushes and their specific uses, you can enhance your makeup application techniques and elevate your beauty routine. Remember to choose brushes that align with your preferences and needs, and don't hesitate to experiment and discover new favorites along the way. Happy brush shopping and flawless makeup application!